Prices
Packages
Take it all - package: SEK 2470 / € 240 - 15 hours of choreography classes and as many of the other workshops as you want and all the milongas
Choreography package: SEK 2180 / € 220 – 15 hours of choreography classes and all the milongas
Diving in – package: SEK 1830  / € 185 – Up to 10,5 hours of classes and all the milongas
Summerpackage: SEK 1510  / € 150 – Up to 7,5 hours of classes and all the milongas
Beginners package: SEK 500 / € 50 – Three classes (Tango basics) and all the social dancing (milongas) with shows and live music
Full Dance-package: SEK 550 / € 55 - All the milongas during the whole week
Weekend Dance-package: SEK 380 / € 40 – The milongas during the weekend; Friday to Sunday
It is also possible to pay for a single workshop or milonga:
Tango basics workshop: SEK 200 / € 20 which includes one hour of dance class and the social dance after the class
Workshop/Seminar: SEK 250 / € 25 per workshop of 1,5 h and SEK 350 / € 35 per seminar-part of 2 h (preregistration needed) The Stretch & Massage workshop costs 200 SEK / € 20
Milongas: If you are coming to just a milonga, you pay at the door
Friday milonga with live music: SEK 200/€ 20 (Camarin members SEK 170/€ 17)
Saturday milonga with shows: SEK 150/€ 15
Sunday milonga with surprise: SEK 80/€ 8
The milongas during the week cost SEK 60-80/€ 6-8
Holders of Tangokompaniet Summer Card have free admission to the Wednesday and Sunday milonga.
PS! Malmö is in general full of restaurants, so you can also just go out and venture about!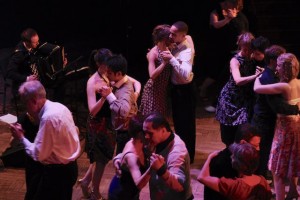 Payment
If you have questions about booking and payments please contact Anna Sol at anna@tangokompaniet.com or +46 (0)705 150345.
Payment is done to Tangokompaniet Swish 123 173 30 05 or Bankgiro 5532-8223 from Swedish banks or cash if you are living abroad. You pay after you get a confirmation email.